Your rental management
Now easy, efficient and profitable!
---
Do you spend more time managing your teams and providers than looking for new properties?
Are you looking for a way to increase your occupancy rates without giving up on your nights?
Do you want to go beyond with new offers dedicated to your guest?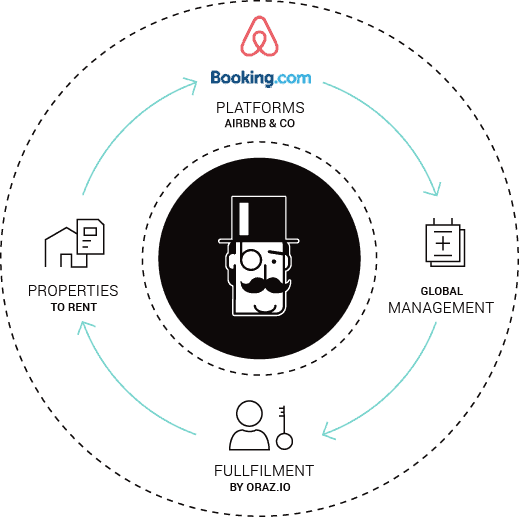 Oraz.io, your virtual concierge, is designed as an all-inclusive platform, and is made for short-term rental managers.
Multi-platform synchronization, resources and customer management, local products shop...
So many features designed to help you in your centralized and efficient management of your properties.
This gives you time to focus on your core activity: acquisition of new properties!
Sébastien Ferrand
7 February 2017
Orazio became an essential tool to manage my properties. Easy to use and well-thought out.
David Cohen
13 August 2016
The perfect tool to synchronize my properties on all platforms (Airbnb, Booking.com...). An efficient way to save time.
Sophie Bar
20 December 2016
I am a professional short-term rental manager, and this sofware is the best I've ever tried.